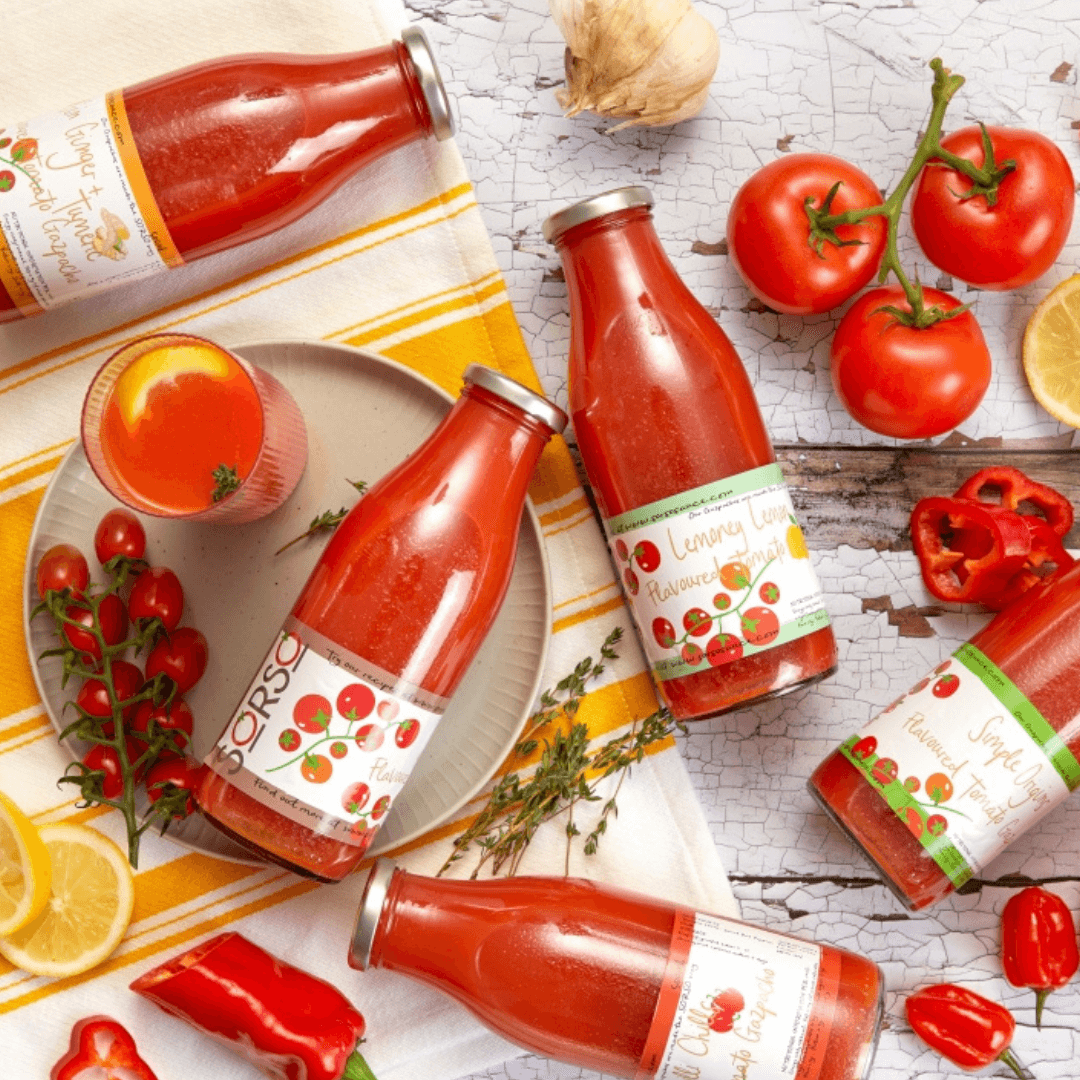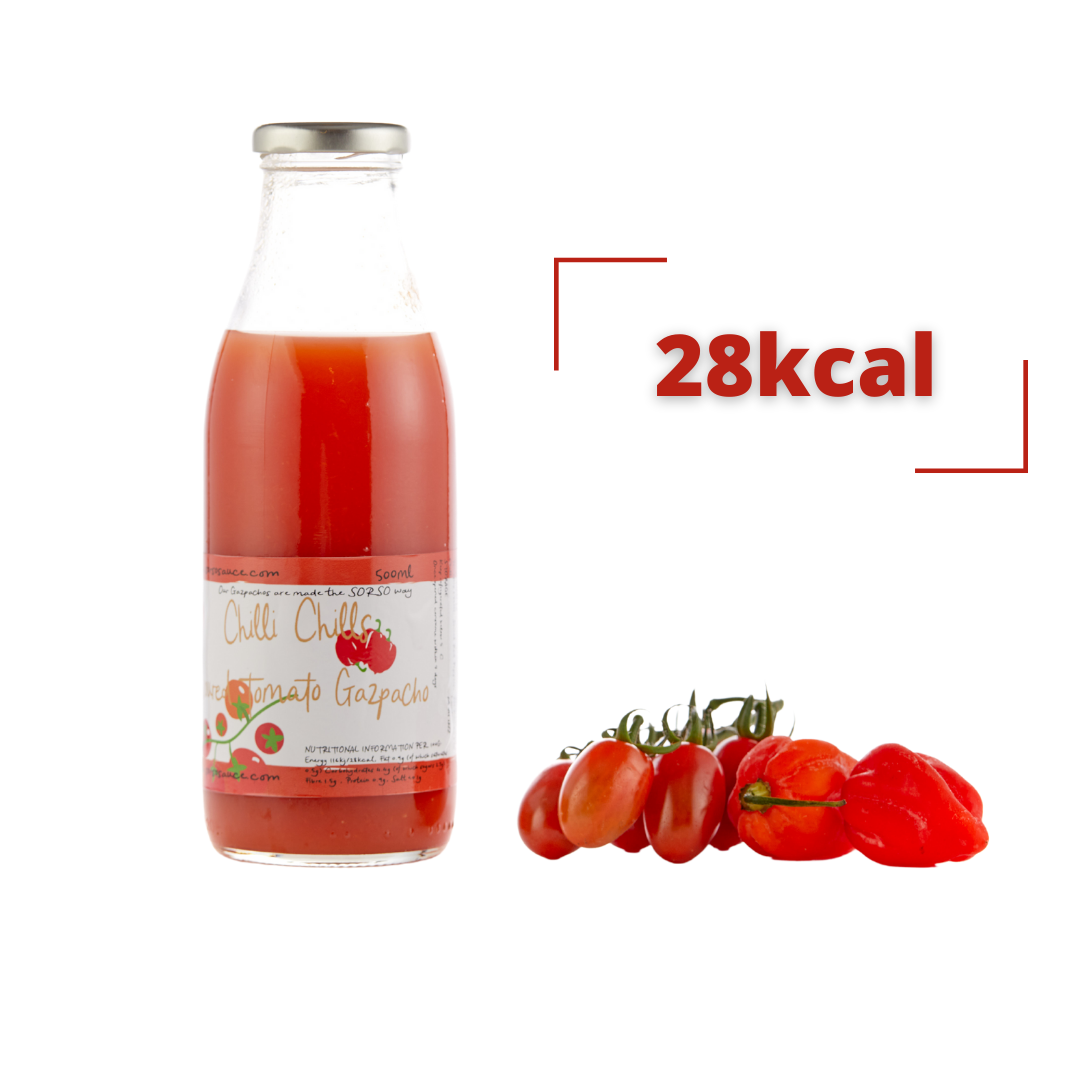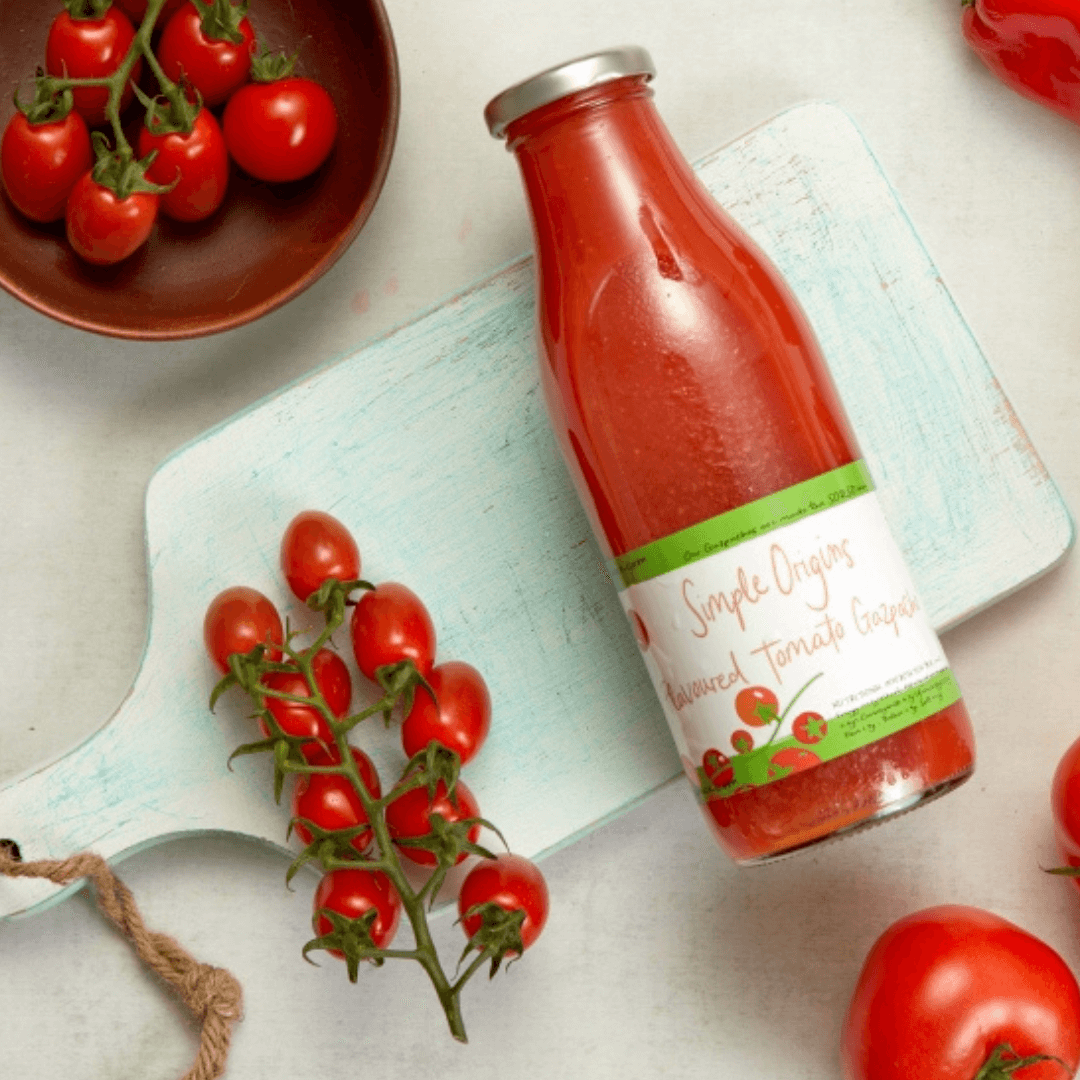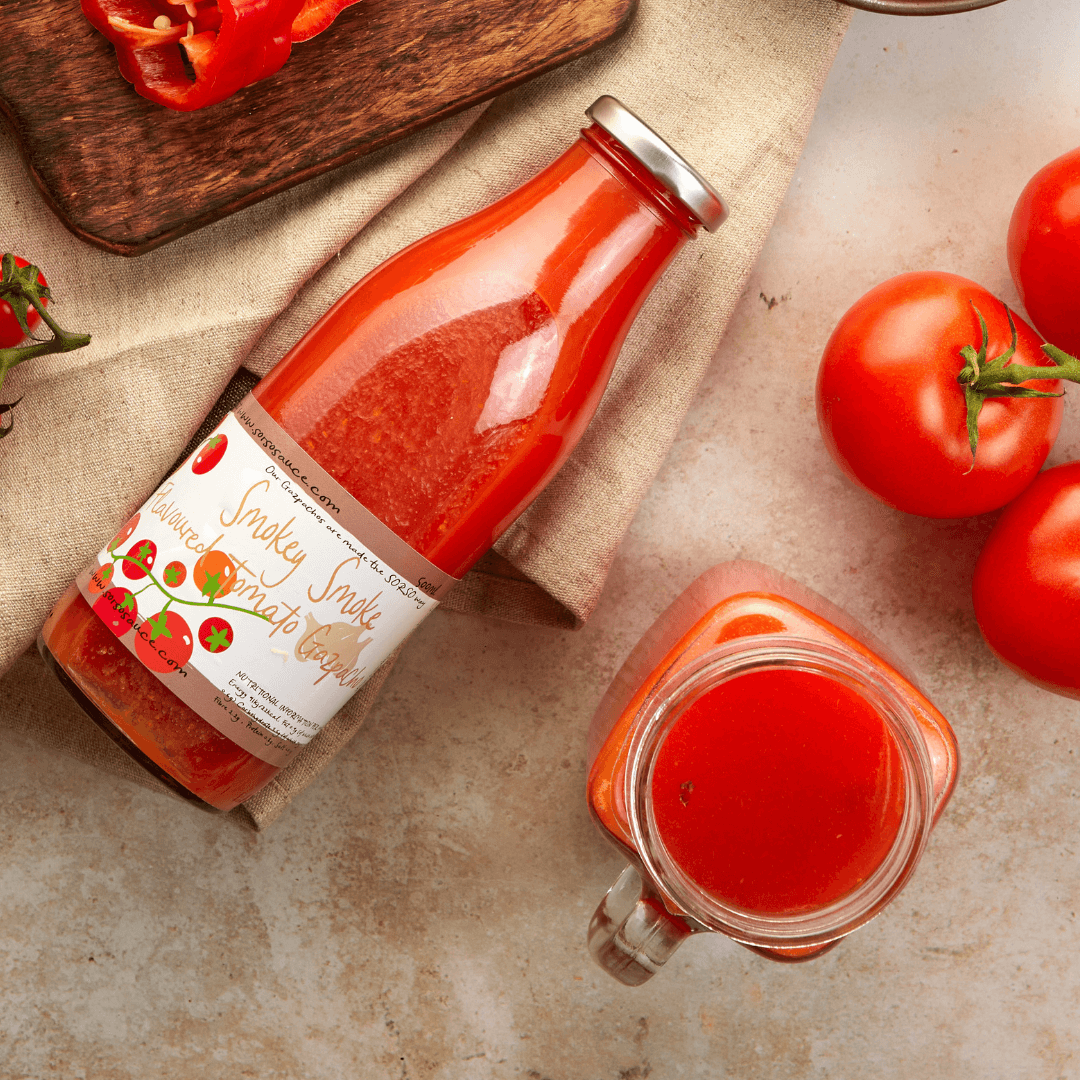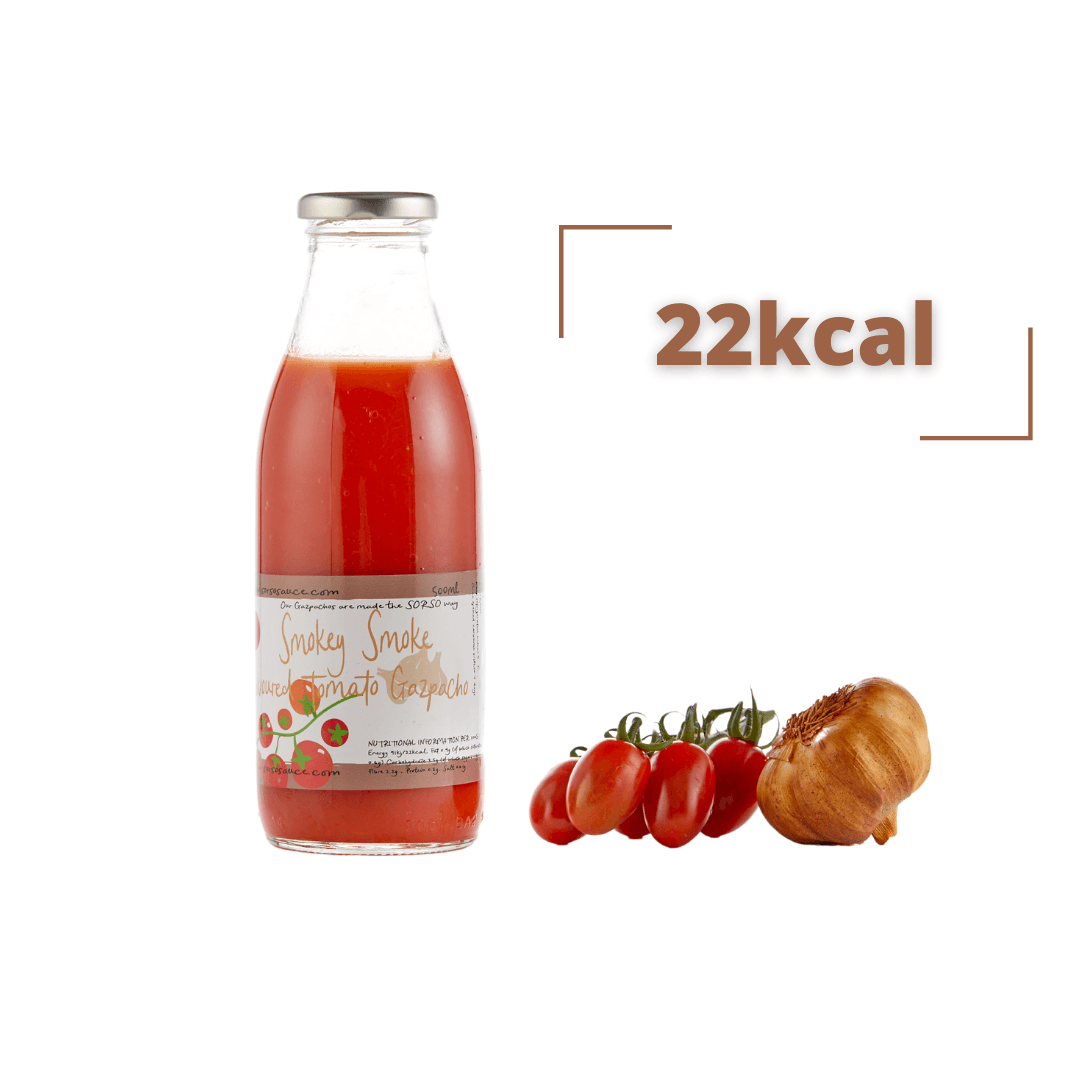 Gazpacho Bundle(x3)
Our Gazpachos are Ideal for family mealtimes or when you want to impress your friends.
Traditionally made the SORSO Way. Freshly prepared,100% preservative-free, and vegan-friendly. 
SORSO is For Everyone….
☑️Rich, luxurious and satisfying
☑️Made only with real ingredients
☑️No added sugar, artificial sweeteners, vegetable glycerin, or corn
☑️Keto-friendly, paleo, gluten-free, grain and soy-free
Experience the deep and satisfying flavour of SORSO's Gazpachos to excite your tastebuds!  Our exceptional SORSO - inspired Gazpacho has all the goodness of natural ingredients, containing 98% tomatoes - the juiciest vine-ripened tomatoes possible!  It's also blended with freshly picked chilli to bring you the most deliciously tasting homemade soup.  Low calorie and packed with nutrients, Gazpacho is vegan-friendly and preservative-free – with no added nasties.
You'll Go Wild for Our Gazpachos!

 More yummy reasons why you'll love SORSO…
All Gazpachos are created in our London kitchen, in small batches.
We keep our gazpachos as natural as possible and don't add any nasties (just like mama used to make them!).
Gluten-free, vegan-friendly and with no-added sugar.
SORSO products delivered within 2 to 4 days.
Quick, easy, convenient (and no-one need know you didn't make it!).
Bring the flavours of the Mediterranean to your door (delivered anywhere in the UK).
SORSO aims to be as sustainable as possible and care for the environment we live in.
Got a question about our products?  Please visit our FAQ page for storage, freezing, delivery time and more. Or find out more our story and homemade sauces, pastes and Gazpachos by clicking here.
Find out more about Nutritional information and Ingredient list by clicking below:
Simple Origins Gazpacho , Chilli Chills Gazpacho , Lemony Lemon Gazpacho , Smokey Smoke Gazpacho